Frame and Lens Services
We offer great products at Premier Eye Center but our #1 product is caring. Discover what it is like to have eyewear personalized for you. Eyewear is not one size fits all (not even close). Our experienced doctors, opticians and staff undergo advanced training to keep up to date. This investment ensures the proper solution for each patient by providing tomorrow's technology with yesterday's service.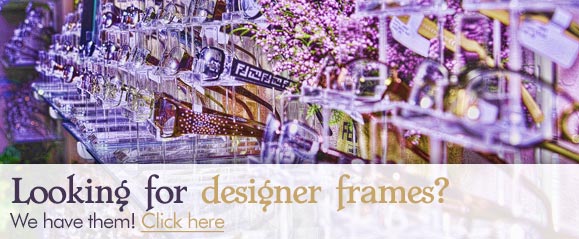 Highlights for our eyewear:
All frames and lenses come with at least a one-year warranty at no additional cost
Lens options include the thinnest, lightest, safest manufactured today
New premium glare free lenses are easier to clean than competitors and come with a 2 year scratch warranty
Large selection for all walks of life, individual tastes, and every budget
New progressive addition lens (PAL) designs mean larger areas of useful vision within each lens allowing less head turn and easier adaptation
Latest Transitions® technology means lenses are clear indoors and turn darker faster when transitioning from indoors to out.  This compared to knock off manufacturers' photochromic lenses which are lightly tinted indoors and slightly darker outdoors
Computer specific prescriptions and eyewear available to relieve eyestrain
Free adjustments for life
Not to name drop, but we offer frames from
Oakley, Jennifer Lopez to JLo, Jimmy Crystal New York, ic! Berlin, Smith Optics, BEBE, Nautica, Europa, Vera Bradley, Badgley Mischka, Jimmy Choo, Saks, Carrera, Jennifer Lopez, Ocean Pacific, Silhouette, Maui Jim, Gucci, Juicy Couture, Nike, Marchon, Banana Republic, Ellen Tracy, Flexon, Disney, X-Games, Liz Claiborne & Wiley X and more!
…and lenses from
Essilor, Shamir, Kodak, Varilux and Resolution to name a few.
Eyewear technology advances each year just like cell phones and computers. Buying at the big box stores means one size fits all with older, outdated designs. Each patient who purchases a pair of prescription eyeglasses from us receives a phone call 2-4 weeks down the road to ensure satisfaction is met.
Sometimes it is difficult to get one pair of glasses to do everything. No one would think about wearing high heels to run the Whiskey Row Marathon or wearing flip-flops to a black tie affair. We will work with you to find the eyewear you need for work, school and play.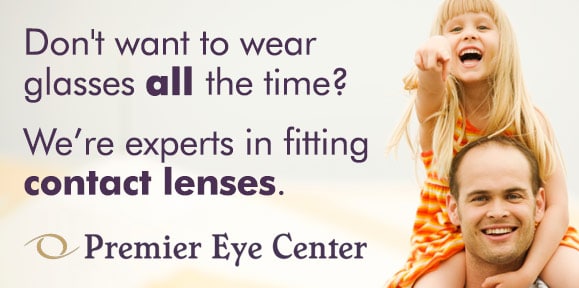 For example, Dr. Bundy has 4 modes of vision correction: Biofinity contacts, non-prescription Nike polarized sunglasses to wear over the top of contacts, everyday Progressive Addition Lenses (PALs) with Transitions and Maui Jim prescription polarized sunglasses. This allows driving, working, running, reading, riding a mountain bike, working on the computer and playing with his daughter all to be clear and comfortable.
If you require safety glasses for work or play, please let us know. We have a broad selection of frames and lenses to protect your eyes without being overly obtrusive. Our specialists are also familiar with working alongside HR departments to set up safety programs.