Dr. Matthew R. Sullivan

As the founder of Premier Eye Center, Dr. Sullivan has long been committed to exemplary patient care.
Providing comprehensive eye services, Dr. Sullivan is medically trained to provide treatment and management of various eye conditions including glaucoma, eye infections, dry or allergic eyes, cataracts and diabetic eye care.
Dr. Sullivan grew up in the Pacific Northwest and received his Bachelor of Science in Aeronautics and Astronautics Engineering from the University of Washington. He was the graduation speaker for the University of Washington Class of 1991. After graduation, he accepted a position with NASA at Marshall Space Flight Center in Huntsville, Alabama where he specialized in Rocket Propulsion and Space Shuttle Mission Operations. While there, he performed important research resulting in numerous scientific presentations and publication.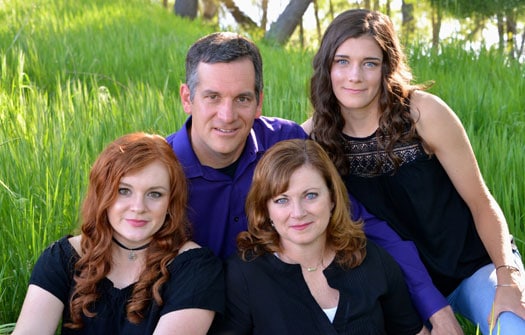 His desire to work more directly with people eventually led him to pursue his doctorate in the field of health care. While receiving his Doctorate from the UAB Medical Center's prestigious School of Optometry, he was the Merit Scholar and recipient of the Sola Award for Excellence in Ophthalmic Optics. In 2006 he was awarded Arizona's Young Doctor of the Year by the Arizona Optometric Association.
Dedicated to staying at the forefront of technology, Dr. Sullivan is committed to providing state-of-the-art care in a warm, comfortable atmosphere. He emphasizes patient education with a caring touch.
He also is committed to giving back to the community through various charities and volunteering. He currently serves on the Advisory Committee for the Lions Sight and Hearing Organization in Yavapai County. Dr. Sullivan has provided eye care in Jamaica as part of a short-term missions team. He was recently the keynote speaker for the American Diabetes Association's Diabetes Seminar for the Tri-City Area. He volunteers for the VISION USA program by offering free eye exams for people with special needs who qualify for this national program. He also can be found helping coach youth soccer and volleyball.
With a passion for caring for those beyond Arizona, Dr. Sullivan helped found Eyes For Life in 2010. EFL is a 501(c)3 nonprofit that seeks to positively impact the lives of the untold millions of people worldwide who suffer from poor vision. For more info, visit: Eyes For Life
Along with his wife and two children, he is proud to call Prescott his hometown.