Premier Eye Center Team Members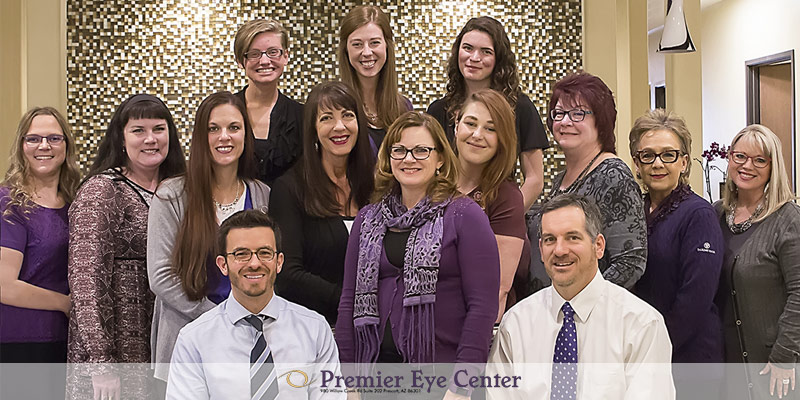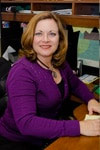 Tracy – Tracy is our office manager and insurance liaison. She is primarily responsible for the back office work which can be anything from marketing, payroll, insurance issues, accounts payable, etc. She has been with PEC since 2001and has a great rapport with our patients. She is also a registered pharmacist in the State of Arizona and received her BA in Pharmacy from Auburn University in Auburn, Alabama. She has been married since 1995 and has 2 daughters – Kylie and Cori. She enjoys camping, hiking, gardening (makes good pickles), spending time with her family, and traveling. She brings a lot of customer service experience to our team and some Southern charm.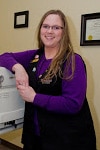 Carrie – Carrie is the youngest of two children and has lived in the Prescott area for over 20 years. She married her high school sweetheart (David) in 1993 and they are proud parents to two daughters Haven and Kadence. Carrie joined the PEC family in April of 2011 and loves getting to know all of the wonderful patients who visit us daily.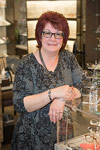 Lucy – Lucy is our lead Licensed Optician with over 30 years' experience in the optical field. She has served on the Arizona State Board of Dispensing Opticians including the office of President. Lucy is a native of Arizona and has lived in the Prescott area with her husband Elzie since 1997. They enjoy the antics of their beagles Oliver and Sophie. In her free time, Lucy enjoys making jewelry and gardening in between trips abroad with Elzie.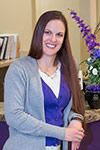 Stacy – Stacy is a self-described "Arizona transplant" by way of Alabama, Wyoming and Montana. She now loves calling Prescott her hometown. Depending on the day, Stacy can be found just about anywhere in the office. She has been married since 2002 and has two children: Lilly (2007) and Robert (2012).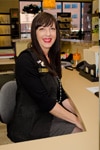 Marla – Marla is the front desk coordinator for PEC. This allows her to meet and greet our greatest asset, our many wonderful patients. Marla moved to Prescott from California in 1987 and has never looked back. She has been married to Dan for over 30 years. Together they share two children and "four of the world's greatest grandchildren." She enjoys gardening, taking care of her pets, running, and most of all motorcycle trips with Dan.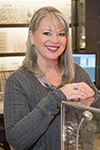 Vicki – Vicki has over twenty-five years of optical experience and loves helping patients not only see great but also look great. Along with her husband of 30+ years, Tony, they have two children and five grandchildren…even though they are "too young for grandkids." As an Arizona native, she enjoys cooking, gardening and backyard get togethers with friends and family.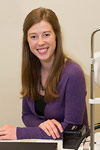 Hannah – Hannah has lived in Prescott twice for a total of seven years and counting. Of the many states she has lived in, she is thankful to call Arizona home. She married her middle school sweetheart in 2017 and together they are excited to raise a family in the beautiful Prescott area.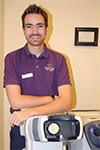 T.J. –  T.J. is a Prescott native who has returned to his roots after earning a Bachelor's degree in Biology from the University of Arizona. He loves putting together the book knowledge from school with the real world experience here at Premier Eye Center. When he's not learning about our amazing eyes, and helping others take care of them, he fills his time with too many activities to list. T.J. is also passionate about giving back and helps coach youth basketball at the YMCA.